Multi-Rack Systems
Our custom guitar systems range from single guitar holders to multiple rack systems.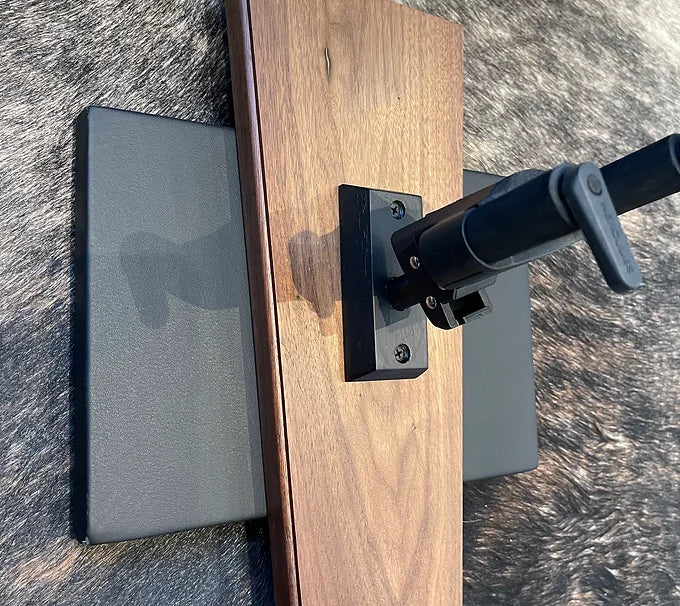 Single Guitar Holders
We offer top quality custom finish, from natural wood, leather wrap or fabric upholstery. Each unit comes with pre-installed HERCULES guitar mount.
Our Craftsmanship
All our guitar wall-mounts are hand-made in our Maison Luxe factory in Canada. From wood work to upholstery, each unit is carefully inspected after completion to assure top notch quality.
Wood Finsh
Each design is unique and we will satisfy your imagination. From wood finish, stain colours you are able to pick the right shade to complement your personal studio.
Custom Upholstery
Our in-house studio offers guitar wall-mounts with custom upholstery. We offer high quality Nappa Leather, Vegan Leather or wrapped in Vinyl.
Hercules Secure Grip
We use Hercules premium self locking hooks with our handcrafted mounts to create sturdy and safe one of the kind guitar wall mount